The Truth About The Somerton Man.
Firstly, my thanks to both Nick Pelling* and 'Behrooz' for making publicly available the Dorothy Jean Webb Affidavit and the Webb V Webb divorce file.
Dorothy Webb's Affidavit makes for some ugly reading in that it describes in detail the atrocious behaviour of her husband, a man once known as The Somerton Man now identified as being Carl Webb.
A violent and suicidal wife beater.
~~ ~~
The following has been transcribed word for word from Dorothy Webb's Affidavit and is recommended reading for anyone who wishes to understand the violence that is often perpetuated upon women in the home. In this case by a man described by Paul Lawson as 'His body was very robust. Very Strong. His body a beautiful shape. A real wedge shape. Broad shoulders. Narrow hips, Well-formed legs. Obviously a man of considerable strength. Strangely enough there were no body scars or signs of hard work. The hands didn't show any signs or callouses you would expect from handling tools. They were quite smooth.'  
A man mistakenly adopted by Professor Abbott and his family as being both his wife's grandfather and a benign 'Mister Somerton' to their children, and whose portrait hangs inside their home together with one of Jo Thomson.
A man nothing like the creation of Canadian special effects artist Daniel Voshart, who devised the animation of the mystery man's face and changed him into a toothsome Hollywood styled image.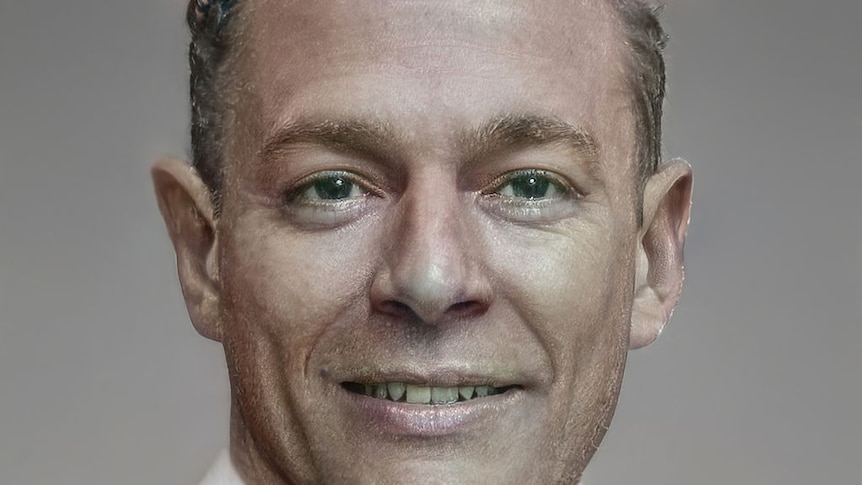 ~~ ~~
Dorothy's occupation was as a pharmacist and chiropodist.
'The respondent (Carl Webb) has always been of a moody disposition.'
'He would be perfectly reasonable for a time, but then without any apparent cause he would completely ignore people and quite often be rude.'
'Even early in our marriage he sometimes refused to speak to me for hours on end.'
'Small things led to quarrels.'
'For several weeks shortly after our marriage I used to care for the Respondent's mother.'
'This resulted in my being run down in health.'
'During the first 18 months of our married life I had almost 12 months in the (our) home, but that was most miserable for me as I was allowed money only for food and had no new clothes of any kind as the Respondent told me I was not earning.'
'I went back to business and was expected to hand my pay to the Respondent and account for any expenses paid out of my earnings.'
'I found myself working all hours and caring for a home.'
'I had several illnesses and the Respondent was very displeased at my spending money on doctor's bills.'
'The respondent used to bet on the races. If he lost he would be sullen and rude to me, or anyone else.'
'If he lost at cards, he would become unpleasant to everyone, and one night in the year of 1945 while playing with guests he threw his hand on the table and went to bed without saying a word.'
'One night in the year 1945 when he was losing he got his long bladed carving knife and threatened a guest who had won money from him.'
'All this led to breaking up old friendships of mine.'
'He had no particular friends of his own.'
'He has written many poems, most of them on the subject of death, which he clams to be his greatest desire.'
He rarely wished to go out anywhere, but usually went to bed about 7 p,m,, often night after night.'
'One night in January 1946, he told me that we were not suitable for each other, and would be better apart. He was quite rational on this occasion, but the following day he was enraged and refused to say anything further on the matter when I tried to discuss his statement.'
'From that time on he abused me constantly and seemed determined to drive me out of the flat.'
'He refused to let me get his meals for him or do his mending washing or ironing.'
'In fact he refused to have anything to do for me.'
'He forced me to move to the front room by myself.'
'If I asked him anything concerning the conduct of the flat, he would fly into a rage and abuse me, calling me a dirty rotten bitch.'
'He had called me that in public twice before and it became his favourite term for me.'
'He wanted me out of the flat.'
'As soon as I spoke he would call me a liar and scream at me "Shut your bloody mouth" or "Shut up and get out." '
'In the month of March 1946 on returning from the pictures, where I had been with friends one Saturday night I found the Respondent had locked me out. I went to the side window, and lit a match to wake him up. He accused me of trying to set the curtains on fire. He finally came to the door and struck me.'
'The following afternoon, after staying overnight with friends, I entered the flat to change my clothes. He came into my room and struck me again, he knocked me across my bed and I struck my head on the wall.'
'A week later I went away to Lorne for a holiday and remained there for 14 days . On the evening of my return from Lorne I asked him about my cat, which was sick. He flew into a rage and abused me, calling me a bloody bastard and a dirty bitch. He threatened me and I told him I would call the police if he didn't stop abusing me. With that he tried to strike me with a kitchen fork. I grabbed the nearest thing for protection – a sugar basin – and threw it at him, then ran for my life out of the front door. By this time the neighbours had come out of the flats above. Just as I cleared the doorstep he kicked me so hard that my spine was bruised for some time.'
'I informed St. Kilda Road police and a constable came in and quietened him. I was afraid to charge him as he had threatened me with my life. I went back to my room whilst the constable was still there and put a coat on and went to look for accommodation at a hotel. I could not get in and after walking about for some time, I returned to the flat in the early hours of the morning. As the Respondent had removed the lock from my door and also the bathroom door, I placed a couch across the inside of my door. I was afraid to stay however so that day found accommodation in a hotel.'
Webb's first known suicide attempt.
'A couple of days later, being about the end of March 1946, I returned to get some clothes and found the Respondent in the flat. He had broken most of the kitchen crockery and glasses, and water and tea was split everywhere. I found him lying in a wet bed, gazing into space. He could hardly speak and was rambling. I got him out of bed and found he was unable to walk. I wanted to call a doctor, but he said if I did and he got better he would kill me.. The smell of ether was so strong that other tenants complained. I found empty bottles and after a struggle got him to tell me what else he had taken, namely 40 Phenobarbitel tablets. I informed the police and neighbours. For about a week I cared for him, even hand feeding him. As soon as he was about again, he told me that I was a fool to help him get better.'
'From then on he became more violent, and one night entered my room when I was in bed and stood over me threateningly.'
'Next night he tried to throw me out of the flat by force. I slept with a neighbour, a Mrs. Davies of Flat 3.'
'My mother called on him, but he refused to talk with her."
'I returned the next night. He objected to my returning and said that he did not want me in the flat. I nevertheless remained.'
'In about the month of June 1946 the Respondent again abused me and threatened to take my life. I called the Police and 1st Constable Coleman came in. Respondent told the Constable that I had imagined everything. He would admit nothing to the Constable whom he knew personally, but got out of bed and offered him a cup of tea.'
'Again in about July 1946 I called in Constable Carter of St. Kilda Road police, after being chased out of the flat and struck as I reached the front porch. The Constable entered the flat but the Respondent said very little to him other than that I only imagined these things and that I was quite mad at times. Outside the flat Constable Carter advised me to see about having him bound over to keep the peace, and agreed with me that he could be dangerous.'
'My father arrived in Melbourne from Darwin soon after this in August 1946. In the month of September 1946 I had to call my father at 1 a.m. to come to my aid as the Respondent was ill-treating me. He came in and the Respondent offered me £60 to leave the flat. I pointed out that I had paid more than £60 to the value of the home and said that if he would give me £50 and some of the furniture I would go. He then refused to discuss the matter.'
'Later I told him that if he would just give me the money I would go, but he then said "You will get nothing from me, ever. Just get out while you've got your life to do so."
'I then left the on Friday, 13th September 1946.'
'I left with only a few shillings to keep me going.'
Dorothy Webb had married Carl in October 1941.
Sworn at Kadina in the State of South Australia this 5th day of June 1951.
~~  ~~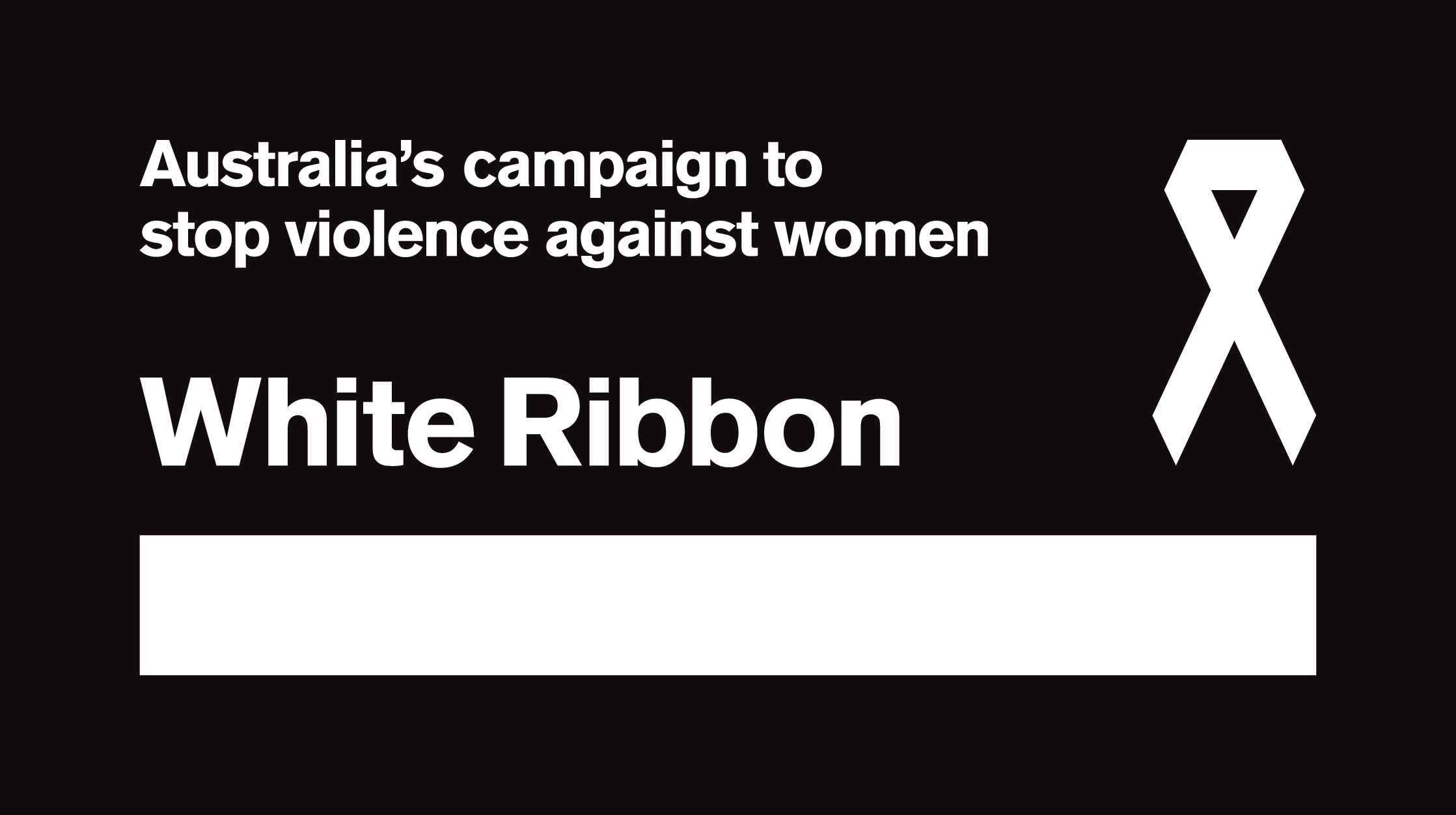 Postal: PO Box 730, Cannington, WA, 6987
Telephone: +61 8 6370 0600
Email: info@whiteribbon.org.au
As a note: it was not uncommon in the immediate post war years for surgeons to use crude trans-orbital lobotomy techniques in the treatment of patients suffering from violent episodes, depression and suicidal tendencies. These techniques were known to be used on patients at Adelaide's Parkside Lunatic Asylum, a place familiar to Professor Cleland as his father was the institution's first Resident Medical Officer and where Paul Lawson used its mortuary to create Webb's bust while under strict police supervision.
There is also conjecture that Professor Cleland's request for Webb's brain may have been to see if it had indeed been 'scrambled' by the ice pick lobotomy technique.